I'm tooting my own horn today.
That's right! I'm making my own Biddy Brain brand stuff and having a lot of fun doing it.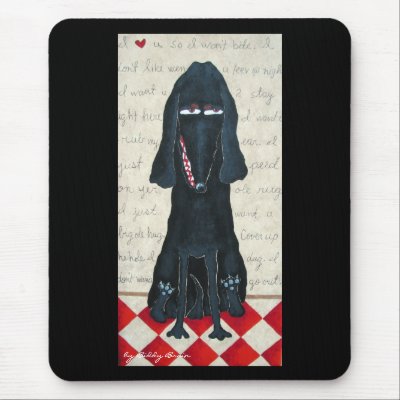 "Good Baddog" now gives me that creepy look
from this sharp looking mouse pad.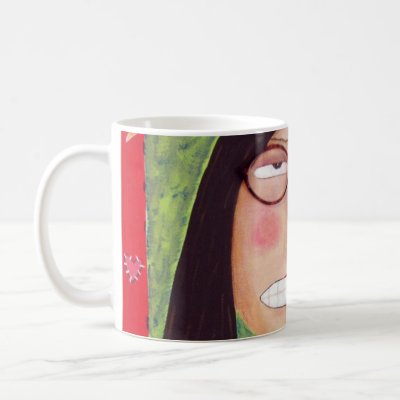 I'm hooked! I'm ordering my own stuff !
I gave this mug to myself on Valentines Day.
I tell myself I'm doing a great service to the American economy. Um hum.
I also bought these
from
myself. My very own Wiener National shoes. I wore them to the beauty shop last week.
(I did a DIY by cutting off my own ponytail.)
The beautician said, "Where'd you get those crazy dog shoes?!"
I said, "I DESIGNED THEM."
She said, "Well, you might be able to make a livin' designin' shoes, but you sure won't make a livin' cuttin' hair."
She straightened it out the best she could. Ironically I now look like Buster Brown from Buster Brown SHOES!
But my shoes are so cool, I don't even have to comb my hair. Nobody ever looks up.
They talk to the Shoes!

Check out the view as I walk away. I LOVE THESE! There's that Biddy Brain brand again.
Would you say I'm on an ego trip?
I'll be designing some Keds High TOPS tomorrow! Now won't I look good in those?
Love,
Ronnie